It is rare that you will find a steam iron that sells so well. With a few thousand reviews now on Amazon, the Black & Decker D2030 Auto Off Digital Advantage Iron is one of the top sellers in its category. With a high rating given by consumers and its inexpensive retail price, it is no wonder why this iron continues to have high demand. But apart from the good things said about this iron, are there any weaknesses that you should know before you buy? Let's look at this Black & Decker steam iron further in this review.
Black & Decker D2030 Digital Advantage Iron Review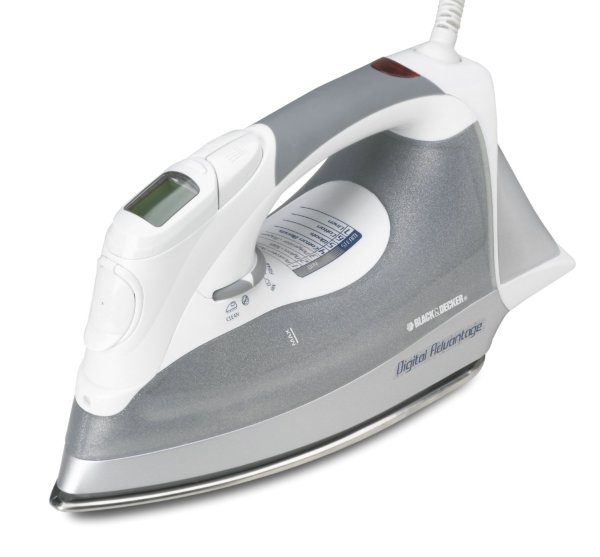 The iron has the following features:
1500-watt

Digital display with mini LCD monitor for temperature and fabric settings

Stainless-steel soleplate

Soft grip handle

Variable steam options


Vertical steaming

Burst of steam

Auto cleaning

Auto-off function


Size: Approximately 5 by 11.5 by 6 inches
==> Check Price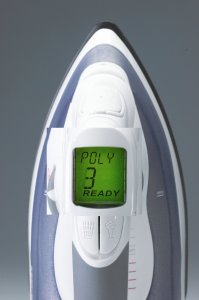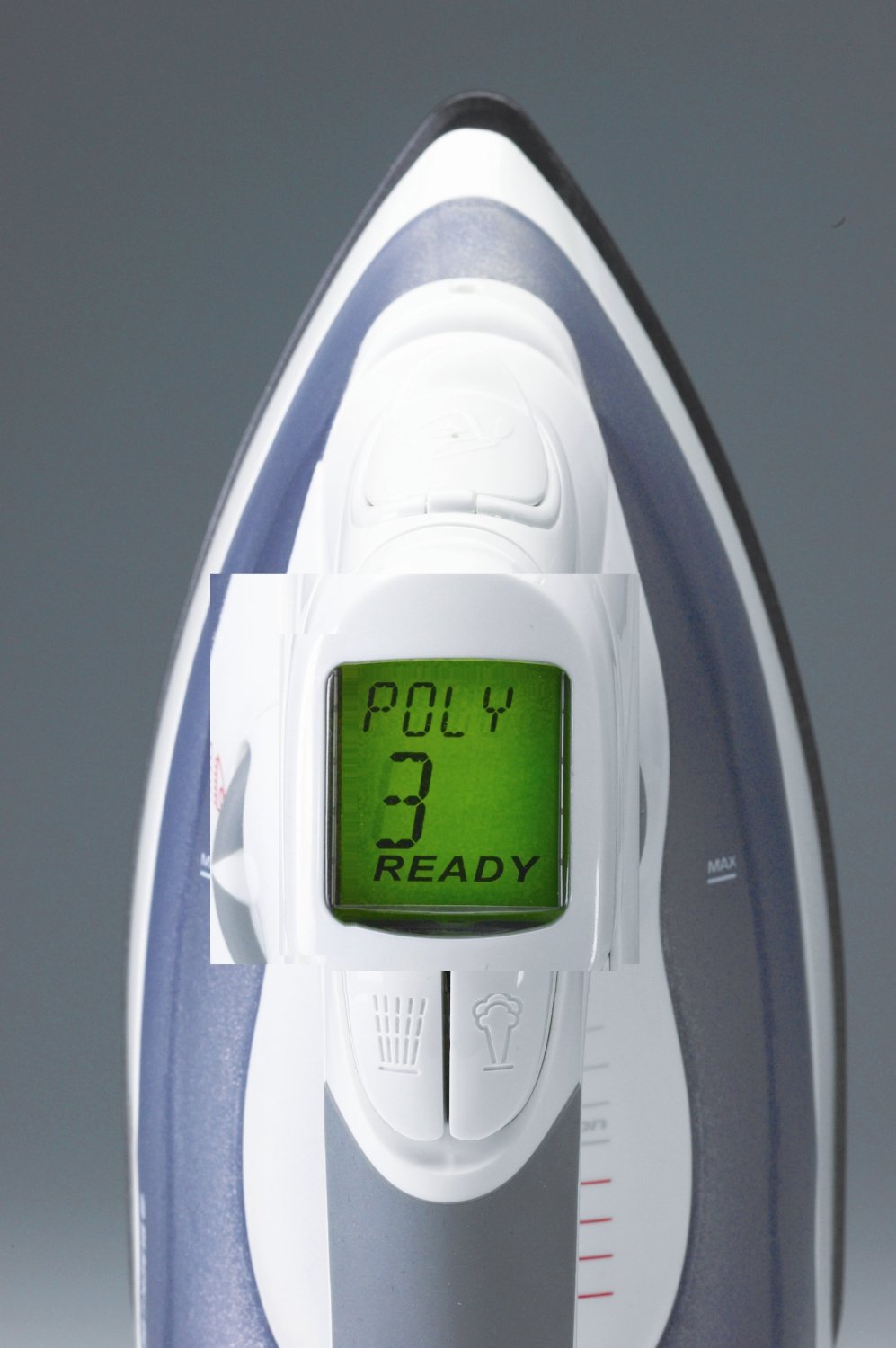 This Black & Decker clothes iron is one of the few that offers a digital display. The benefit of this feature is that you get to customize the iron temperature. The mini LCD display is located right at the top, next to the buttons for spray mist and burst of steam.
A fabric guide is conveniently printed below the handle to help you determine how hot your iron needs to be for different kinds of material. By inputting the number that matches the fabric you are ironing listed on the guide, it helps you to take away the guesswork of what should be the right setting to use.
The D2030 iron uses the INOX stainless steel soleplate which glides easily across fabrics. There are 25 indentations spread out along the sides with another 4 indentations at the bottom center of the soleplate. Each indentation has 2 small steam holes except for the bottom 4 which have 3 holes each. As for the steam option selector, it is a dial which is located below the handle. You can choose how much steam you need with this dial while the steam surge gives you the flexibility of vertical steaming for more delicate items.
The cord is about 8 feet long and is a 360° pivoting cord. It also has a 10-minute auto shut off feature for safety and is motion sensitive. There are alerts to warm you when the iron is ready for use as well as when it is shutting off. Tap water is recommended for the D2030.
Should You Buy The Black & Decker D2030 Iron?
Pros
Dependable – Not many steam irons last beyond a year or two these days, even the more expensive models. But there are customers who have used the Black & Decker Digital Advantage Iron for 5 years before it needs to be replaced. For less than $50 at the time of this review, this is certainly a worthwhile buy.
Heats up quickly – The iron heats up quickly with a beep to let you know that it is ready for use. Most buyers are happy with the heat generated which is hot enough to get rid of wrinkles.
Adequate steam – The steam output is generous for the price. Many reviewers are satisfied with the steam generation levels, including quilters and sewers.
Price is reasonable – The retail price for the Black & Decker D2030 steam iron is reasonable at less than $50 as the time of writing. Not many irons at this price range has such great reviews from customers and in fact, many people even prefer this model than the more expensive Rowenta irons.
Cons
Steam options dial could be tighter – The location of the dial makes it easy for your forefinger to accidentally change its setting. A slight bump is all that is needed for the dial to move which means you could have changed the setting without realizing it, causing the steam output to be different than what you would expect.
Water cap seems fragile – The cap for the water tank is made of plastic and seems to be a little fragile. Careful handling would be needed to ensure it doesn't break over time.
Digital display fades – While a digital display seems more sophisticated and beneficial, the drawback is it can flicker and then fade over time, making it hard to read. You will also need to press the button a few times to get the desired setting compared to a mechanical knob.
Leaks – There are bound to be complaints of leakages for any steam iron. This Black & Decker auto off iron is no different. The consolation is the compliments far outnumber the complaints, and while there are water leakage issues, the severity of the problem seems considerably less compared to other irons, judging by the few thousand reviews submitted.
It is hard not to recommend a buy for the Black & Decker D2030 Auto Off Digital Advantage Iron given the overwhelmingly positive reviews which should make it one of the best steam irons under the $50 category. The price is also a very attractive factor to lend weight to this buy decision.
Shopping For A Good Price For The Black & Decker D2030?
The cons are not deal breakers for us too. But the weight could be a problem for a small group of people. It comes in at around 3lbs without water and with a large water tank that could fill about 10 ounces of water, this would bring the weight of the iron above 3.5 lbs. For most people, this is just about right but if you have weak arms, the iron can be a little heavy to lift and push.
Other than that, this model is definitely worth a buy for people looking for a basic iron with moderate steam output that is adequate for most ironing needs.