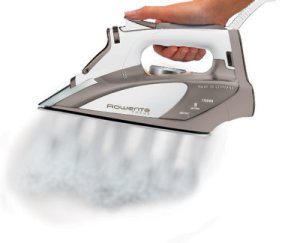 The cost of a steam iron can vary greatly. While those clothes iron under $50 should be able to get the job done, there are also good reasons why you should spend more and get a better quality model. Usually, the higher end irons are able to generate more steam and hence, wrinkles are easier to get rid of and at a faster rate. This means you could iron the same amount of clothes in less time.
The other reason is the more expensive models would do a better job for difficult tasks. For example, highly crumpled thick draperies could be a problem with the cheaper irons but the top notch ones would be able to smooth everything out perfectly. While you may think you only need an iron for routine tasks, there will always be times when you need to iron something more. That is when a model with better features comes in handy.
Lastly, if you are fussy and want professional-looking results, clothes ironed using those models costing less than $50 may not be up to your lofty standards. Some people may not care about faint lines being visible while others may want everything to be perfectly smooth right up to the creases on their shirts and pants. So, if you want your clothes to look like those you get back from the laundry services, it is a good reason to invest in a more expensive iron.
Which Are The Best Clothes Irons On The Market?
T-Fal FV4495 Ultraglide Easycord Steam Iron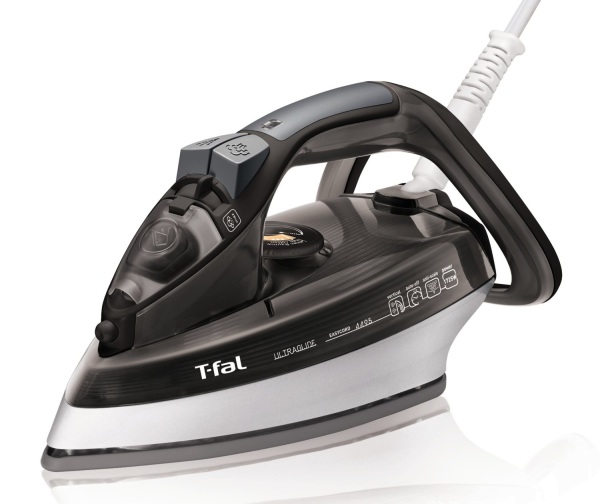 There are also other T-Fal Ultraglide Easycord steam irons that are selling for less than $50 (you can get the FV4446 and FV4476 for less than $40 at the time of writing) but this one has far better features for a better performance.
==> Check Price
The T-Fal FV4495 has a ceramic soleplate like the rest of the models in the series but its steam generation is more powerful. The burst of steam feature gives you a steam generation rate of 100gram/min compared to the 60gram/min for the FV4446. The iron will produce continuous steam while ironing at a rate of 35gram/min.
It also has a longer cord that extends up to 12 feet compared to the usual 8 feet. It may not be a deal breaker for most people but for those who have space constraints and need a longer cord, it is a practical feature to have.
The T-Fal Ultraglide Easycord Iron FV4495 is a 1725-watt appliance that heats up fast and will get your chore done in half the time that a $20 iron takes. With a list price of $75 at the time of this posting, you can get it for about $60 easily. Costing less than a premium Rowenta iron, it is a value-for-money buy for the clothes iron under $100 category.
Rowenta DW5080 Focus Steam Iron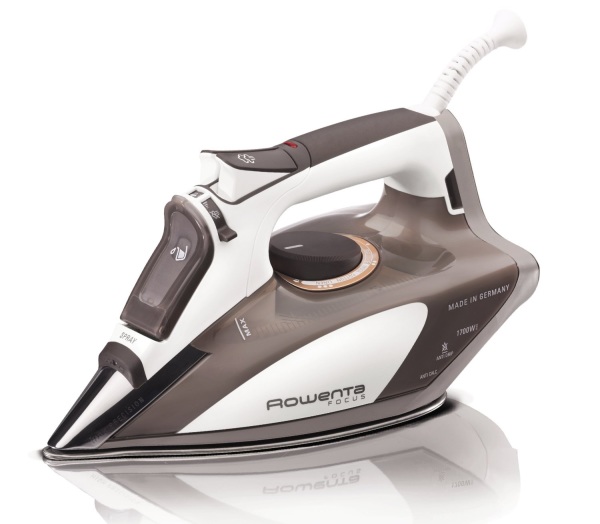 The Rowenta Focus Steam Iron has the same powerful shot of steam feature like the T-Fal FV4495 above. But the soleplate is different being stainless steel instead of ceramic. The 400 micro steam holes are also uniformly scattered across the whole plate compared to the T-Fal's 64 larger steam holes.
==> Check Price
The Focus is a 1700-watt iron with a precision tip. This design is a little different than the other models with its more pointed tip which is supposed to help you cover hard to reach places like around collars and buttons.
The 10-ounce water tank is also slightly larger than the T-Fal Ultraglide Easycord iron which has a 9-ounce reservoir. But bear in mind that the Rowenta is heavier of the two at 3.4 lbs and together with the larger water tank, you will have to push a much heavier iron. It also has a much shorter 7-foot cord compared to the T-Fal model.
However, being a German-made product, this is a big plus in our books. Combined with its sleek look and better build overall, it is an upgrade from the T-Fal FV4495 although it does cost a little more.
Panasonic NI-W810CS Multi-Directional Iron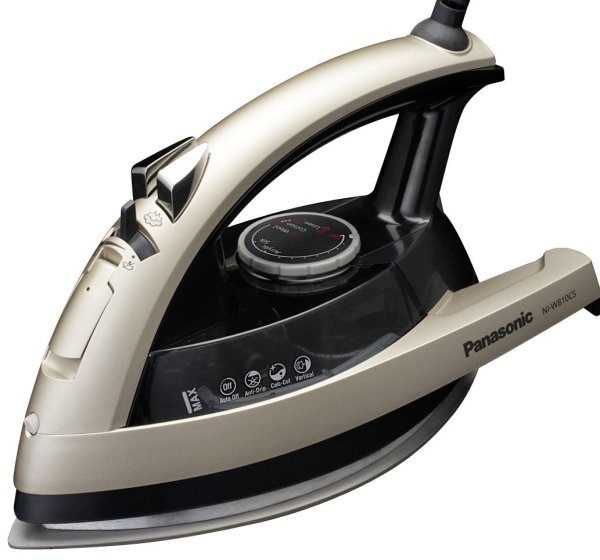 The price point for the Panasonic NI-W810CS is about the same as the T-Fal FV4495 and it also has a ceramic soleplate. But the difference is in the design of the plate as it has a multi-directional 360-degree capability. In other words, it has a double tip with its elliptical shape.
==> Check Price
The benefit of this design is that you can iron in any direction and moving it backwards will not result in the fabric being bunched up because of its pointed tip at the bottom end. Tests have shown that you will save time with this iron compared to conventional models because there is no wasted motion with the iron being able to be moved any which way.
The other selling points are not much different from the two models above including an adjustable and burst of steam, anti-drip and self-cleaning features. It is a 1500-watt iron weighing 3 lbs but it has the smallest water tank among the three models at 6.75 ounces. The cord is about 8 feet long.
We like this for the reasonable pricing and unique soleplate that makes ironing a cool thing to do. If you like this design, Panasonic offers a higher end model with the NI-W950A which has a alumite (basically anodized aluminum) soleplate. This soleplate is much harder with better scratch-proof capabilities. But it costs about $40 more at the time of writing although it is a heavier iron with a larger soleplate (you can cover more area quicker) and bigger water tank.
Which Clothes Iron To Buy For Less Than $100?
Out of the three, we prefer the Rowenta Focus although it is the most expensive when we were coming up with this write-up. We like the large reservoir and precision tip and we have a particular bias towards stainless steel soleplates which we feel hold heat a little better than coated plates and hence, give more satisfactory results when creases are needed in the right places.
Although the 400 micro steam holes seem to be a top notch feature of the Rowenta Focus, the number of holes tends to have no bearing on the amount of steam produced. However, generous steam output is seen with this model as many customer reviews have attested, making the chore easy to accomplish in less time.
Free Shipping For Steam Irons? Don't Miss Out:
Having said that, the bottomline is each iron has a different feel and different people would have different preferences, depending on one's own experience and individual needs. All of the three models above have good customer ratings overall and they should be one of the best steam irons for home use.