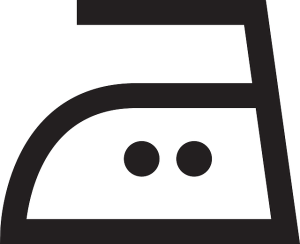 We started this site because we hate ironing. And the irons that we were using made it worse. Some leaked, others bunched up fabrics. There are a few which are too heavy and collected residues on the soleplate. Yes, the complaints are many probably because the chore is depressing and it is easy to find fault with the tool.
So, we begin the quest for that perfect iron. We scoured product features and customer reviews. We looked up about soleplates. We checked what are the different types of models available. Based on our research, we hope to give shoppers an idea of what to expect for a particular iron. Is it good enough for home use? Does it have a high complaint frequency of leaks? Is there ample steam? These and other important features are the things that we hope to explore for each model.
After going through hundreds of customer reviews as well as based on our own experiences, we find that an expensive iron is not necessarily the best. This is because different people have different needs. For example, a top notch model may glide effortlessly and steam generously, but it could be too heavy for those with weaker arms. It can be tiring using this iron as a result. Then, those $50 irons can be perfect for less fussy customers but the same iron can be deemed inadequate in giving crisp results for the more discerning consumers.
Therefore, don't be influenced by the price and make this factor as the sole determinant of your buying decision. Your needs must match the features, size and weight of the appliance if you want to end up with that perfect iron.
What we hope to achieve with The Ironing Room is to give prospective buyers a summary of the pros and cons of different iron models based on customer reviews and ratings to find one that best match their needs. Apart from the more popular irons, we also intend to look into less well-known models that are cheaper but enjoy equally good reviews from buyers. We hope this could help shoppers save some dollars in the process.
Lastly, we also value your feedback about the irons you are using or have just purchased. Let's share it with others who are also hunting for that perfect iron. So, if you could leave your feedback in the comment section of our reviews, it would be much appreciated. We hope you find this site useful and that it has helped you to find what you are looking for.
Thanks for visiting!